Concrete
Garden
Fixtures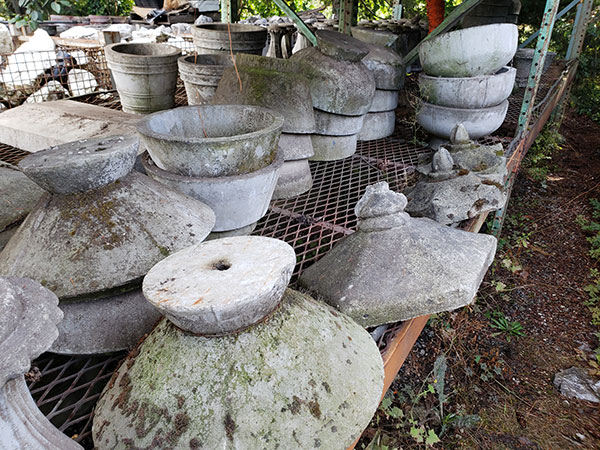 If you're a garden art lover, concrete garden fixtures allow you to place plants in decorative planters, add architectural elements like columns and create focal points for your gardens. These features age beautifully and add depth and character to your garden.
Concrete garden fixtures work as garden art for your front yard landscaping or backyard landscaping. Our concrete garden fixtures come in a wide variety of sizes and styles.
Our concrete garden fixtures are available for residential or commercial landscaping projects. Concrete garden fixtures compliment courtyards in commercial landscaping projects. We'll deliver concrete garden fixtures to any location within the Puget Sound region. Contact River Road Landscaping and Supplies for your concrete garden fixtures.
Serves as Garden Art for Landscaping
Improves the Look of your Property
Concrete Garden Fixtures for Durability
Delivery in the Puget Sound Region
Adds Interest and Art to Your Gardens